SOFTLITE SURFBOARDS Mad Lab Test Tube 6'0' Thruster
$499.95
$349.97
Was $499.95
SAVE 30%!
RRP $499.95
Sale Ends in
or 4 payments of $87.49 with

Info
Sold Out
Size Guide
SOFTLITE SOFT SURFBOARDS MAD LAB TEST TUBE - 6'0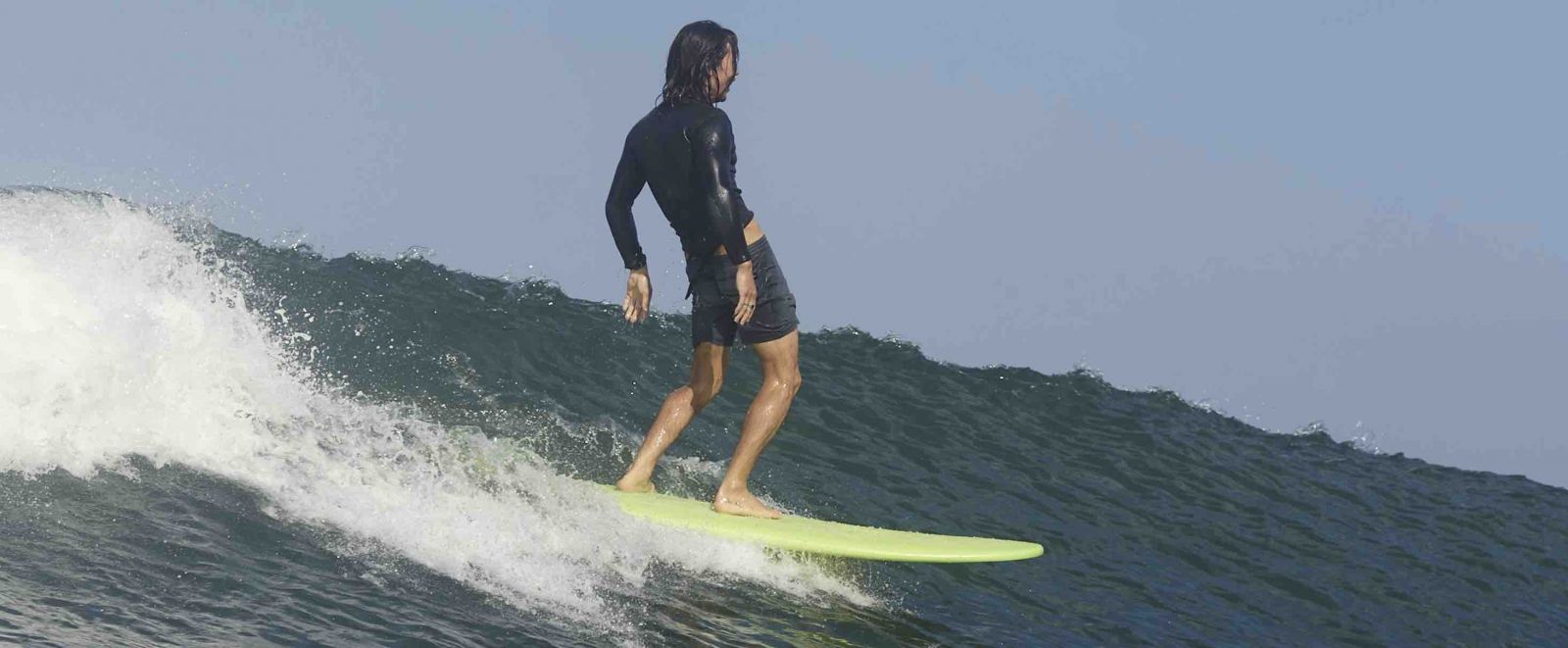 The Test Tube uses our Mal shapes. They paddle fast and are extremely stable. The boards are very versatile, and even suitable for experienced surfers. They are great for small days, and big enough for traditional longboard moves such as noserideing etc.
It comes with a thruster fin set up, using the "Bones and Shanks" fin system.
This is the ideal board for the city slicker who is forced to surf quality waves between the flags, or even the ripping groms who aren't quite ready for a hard board yet.
The Mad Lab Range is what we've been working on for a while. We are pretty excited about this range as it has really allowed us to push the envelope, and lead the way as far as softboard innovation goes. With the final product, we've got a softboard that actually feels close to riding a fibreglass board!
As well as all the usual Softlite features, this series has a few on top of the rest Suggested lengths will depend on height, weight and skill levels. For more info on sizes, check out our Size Recommendations page.
FEATURES
CORE: 100% Waterproof Moulded EPS Core
DECK: 10lb PE Deck
STRINGER: Double Reinforced Moulded Bamboo Stringer with Fibreglass Taping
SLICK:Mesh Infused HDPE Slick
TAIL: Square Tail
FINS: Thruster Fin Set up with Bones & Shanks Fin System
ADDITIONAL FEATURES: Edge Trim system, exoskeletal strength membrane, Comes with 3 pack of removable Fins and plug for attaching leash.
Dimensions:
6'0" X 21 1/8" X 2 3/4"
Volume: 45L
ROLLED PARABOLIC PE RAILS: This is one of the biggest advancement in soft surfboards. Each board contains 4 crosslink rails. These rails are then hand shaped, allowing softer rails near the nose tapering down to a sharp, harder edged rail at the tail. Similar to a regular shortboard, it allows if to be forgiving and not catch rails up front, but more performance and easier to turn off the tail. Similarly, to a stringer it also provides extra stiffness in the board. Previously, these features could not be properly executed properly on soft surfboard.
MESH INFUSED SLICKS: This is technology derived from bodyboarding, who lead the way in using EPS / HDPE Slick combinations. The Reinforced mesh is infused into the Dura HD Slick. This provides a frame of strength, which not only improves stiffness but also recoil, so making it easier to pump from rail to rail with the right amount of tension.
The boards are constructed using exclusive Softlite Moulds - This ensures that every board comes out identical with no imperfections. It also creates a harder shell of EPS foam on the outside making Softlite boards stiffer and more durable than competitors who use similar cores.
No screws on deck -No kicking your toes on screws, looks good and is easier to wax deck.
Bones and Shanks Fin System - Easy to install and remove fins. Compatible with other fin two tab systems, allowing you to change your fins to suit conditions or alter board performance
Bamboo Stringer System - This is re-enforced with fibreglass sheeting and epoxy resin to give the perfect amount of flex.
Colourways:
Cool Grey Deck// Flouro Yellow Slick
Black Deck// Black Slick
Neon Blue Deck// Neon Blue Slick
White Deck// White Slick
Ice Blue Deck// Ice Blue Slick
Menthol Deck// Ice Blue Slick
Sand Deck// White Slick
Here's a clip of the Mad Lab Series
(9331188)
| | |
| --- | --- |
| SKU | 9331188_1 |
| Shipping Weight | 7.0000kg |
| Shipping Width | 0.600m |
| Shipping Height | 0.130m |
| Shipping Length | 1.850m |
| Shipping Cubic | 0.144300000m3 |