CATCH SURF Odysea - Lost Crowd Killer Tri Fin 7'2 - 2021/22 Model
$769.45
Was $809.95
Sale Ends in
or 4 payments of $192.36 with

Info
In Stock
Size Guide
CATCH SURF Odysea - Lost 7'2" Crowd Killer Tri Fin - 2021/22 Model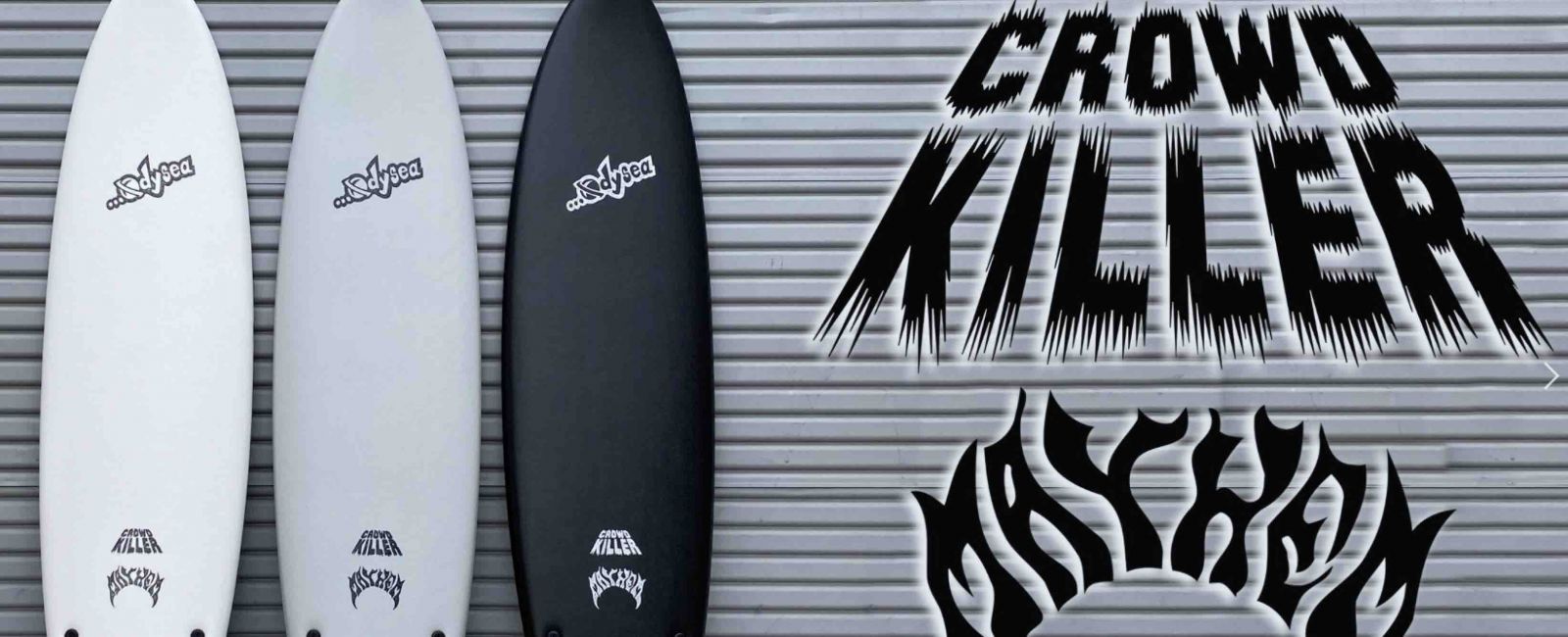 EASY RIDING, WAVE CATCHING MACHINE!
Own your local spot or piss off locals with this wave catching Crowd Killing machine! Based off Lost® Surfboards' hard version, the Catch Surf® X Matt "Mayhem" Biolos Crowd Killer is a hyper-funboard designed for a wider audience of riders. It's a full-on wave catching, easy riding machine!
FEATURES
Core: Stiff Dual-Composite Core. 100% Waterproof EPS Core with moulded reinforced Wooden Stringer System
Stringers: Triple Maple Wood Stringer
Slick: Dura-HDPE Slick Skin graphic slick bottom / additional rigidity and smooth glide on water surfaces with twin Channels
Deck: Old-School 8lb PE Deck
Fin Set Up: Hi-Performance removable thruster fin system with Pro Fins
Shape: …Lost's Custom Shape by Matt "Mayhem" Biolos, Slightly Wider, Wave-Catching Nose with a "No Pearl" Flip-Tip. Relaxed and Fast Central Rocker that Glides with Ease
Tail: Round Tail with Tri-Fin Setup.
Extra Features: Pro-style leash attachment. Requires surf wax for grip.Designed by surfers in California, USA
Thermal Heat Tested for Quality Control.
SPECS
7'2" x 21.75" x 3.0" (53 Liters)
COLOURS
White Deck// Mayhem Slick
Grey Deck// Mayhem Slick
Black Deck// Mayhem Slick
Here's a clip from Catch
(9432354)
| | |
| --- | --- |
| SKU | 9432354_2 |
| Shipping Weight | 8.8000kg |
| Shipping Width | 0.620m |
| Shipping Height | 0.130m |
| Shipping Length | 2.400m |
| Shipping Cubic | 0.193440000m3 |
You May Also Like
$809.95
or 4 payments of $202.49 with

Info
$399.95
$339.96
or 4 payments of $84.99 with

Info