PRIDE BODYBOARDS Liam Lucas "Obsessor" SDC Polypro Core - 2023/24 Model
$499.95
or 4 payments of $124.99 with

Info
In Stock
Size Guide
Board Tech Guide
PRIDE BODYBOARDS Liam Lucas "Obsessor" SDC Polypro Core 2023/24 Model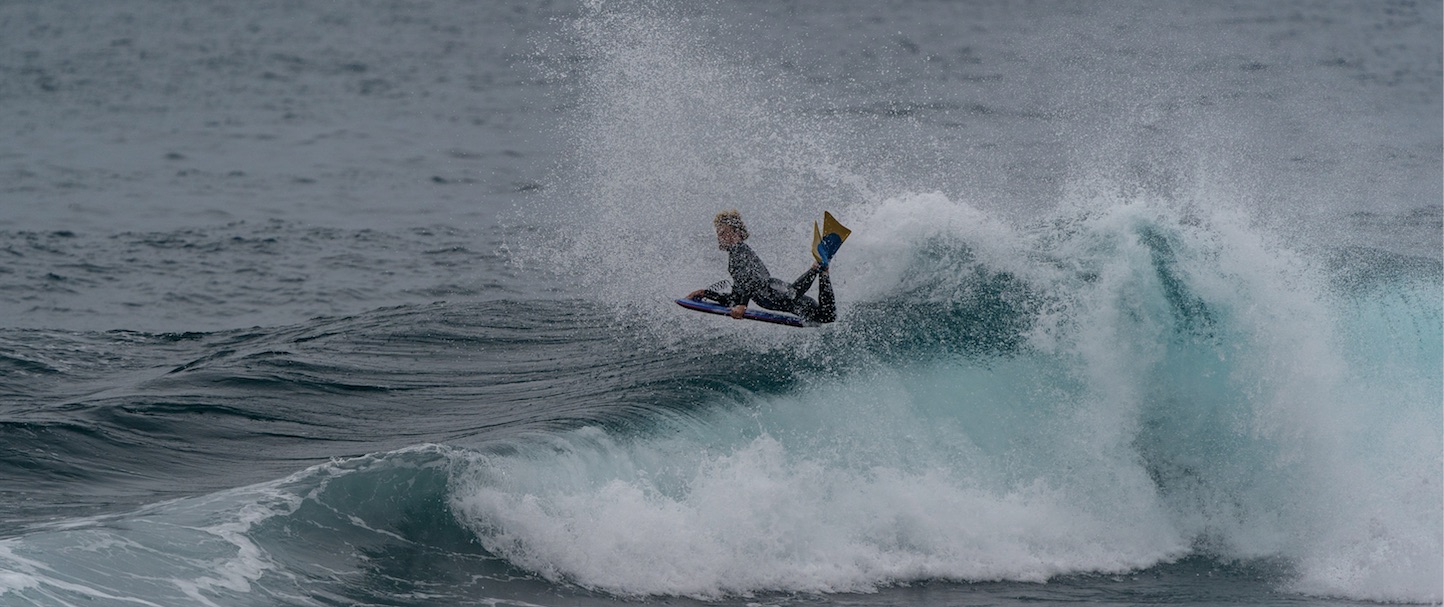 Liam Lucas' new pride model has a custom template based on smooth high preformance riding.
Featuring a PP Core with Single Stringer, Surlyn Slick Mesh & Liam's Custom Deck Contour's.
Add Pride's Single to Double Channel System & this board is built for Style & Speed.
STYLE: Liam Lucas Collection
CORE: Kinetic Polypro Core
SIZES: 41. 42, 43"
RETAIL: (AUD) $499.95

MODEL BRIEF: Liam Lucas is Pride's Newest Aussie Recruit. Liam has amazing style & technique. The hottest up & coming Aussie rider, Laim shines in all conditions
RIDE BRIEF: Liam's SDC Model is the Pinnacle of Pride's range. The board combines Liam's template with Pride's excluseive Single to Double concave resulting in more speed, lift & drive for extra performance in all conditions
FEATURES
CORE: Kinetic Polypro Core
Kinetic Polypro Core is a state of the art engineered bodyboard core. A lightweight core that is fusion formed to create a nucleus that delivers incredible flexural properties, including instant recoil, added projection, enhanced longitudinal stiffness & awesome compression strength. 100% waterproof. PRIDE LAB Tested and Proven
STRINGER: - Single CFT Stringer
DECK: WaveCushion 8lb PE Deck
SLICK: – Surlyn by DuPon
RAILS: – 55/45 Double Rails - NXL outer and IXLPE inner
TAIL: Crescent
ADDITIONS: Slick Mesh, Pride's exclusive Single to Double Concave, Parallel Channels, Nose Bulbs
55/45 Double rails, XFL Nose & Tail Armour, Nose Bulbs, CNC Shaped,
FINISHED THICKNESS: - ( Based on 41') 53mm
SINGLE TO DOUBLE CONCAVE-The Single to Double Concave features Pride's most advanced bottom contour to date.
The bottom contours of your bodyboard and how they are blended together, play a big role in how that board is going to perform.
Concave's produce lift as well as laminar flow of the water under your board. They also slightly increase the overall surface area compared to a flat section. Some very basic fluid mechanics principles have been adapted to our case by our Pride Lab engineers. "When the water flow goes from a bigger section to a smaller section, the flow speed decreases and the pressure increases." figure 1. explains Jeremy Arnoux. "Using this principle as an analogy to what happens below our boards (if water is coming from both side of the board), if the perimeter of the concave narrows, water will encounter resistance at the end of the concave creating a pressure which push up the board creating more lift. As a result, having a concave will add a greater sense of lift. Which also means more speed in smaller conditions."
The Double Concave is coupled with the classic deep Hull channels. Channels operates the opposite. While most of the surfboards on the market have fins in order to add drive and maneuverability, Channels are replacing the fins: The diameter at the end is bigger than at the beginning creating drags which is partly the reason why the tail of your bodyboard is maintained into the face of the wave.
Colourways
Navy Blue Deck// Red Pinline// Black Rail// White Slick
Grey Deck// Red Pinline// Black Rail// White Slick
Here's a Clip of Liam Ripping
(645329)
| | |
| --- | --- |
| SKU | 645329_645332 |
| Shipping Weight | 2.5000kg |
| Shipping Width | 0.570m |
| Shipping Height | 0.070m |
| Shipping Length | 1.050m |
| Shipping Cubic | 0.041895000m3 |