Radial Flex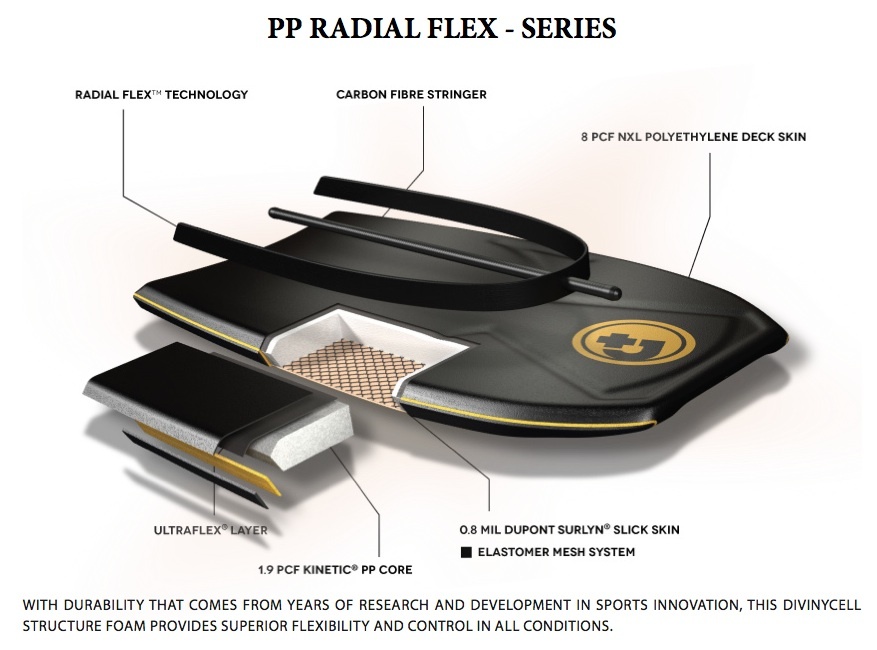 RADIAL FLEX: Radial Flex with Dynamic Arc technology was the first design initiative's of the PRIDE LAB®, their purpose built R&D facility.
Radial Flex® was developed using the latest CAD software with integrated Generative Structural Analysis, allowing us to observe how a board reacts under typical wave riding load and flexion. The data showed us that when the rider pulls up on the nose of the board, the resulting structural load is directed through to the elbow in a radial pattern, and not in a direct line from hand to elbow.
Constructed from a single beam of lightweight, high tensile Divinycell structural foam, the DYNAMIC ARC® has been configured to dispense the structural load along its vertical surface.
By extending the DYNAMIC ARC® through to the tail of the board, we created a unique load-bearing frame that not only enables instant transfer from compression load to projection, but also distributes impact stresses, found in heavy landings, along the entire length of the frame. Our goal is simple, DREAM. DESIGN. RIDE.